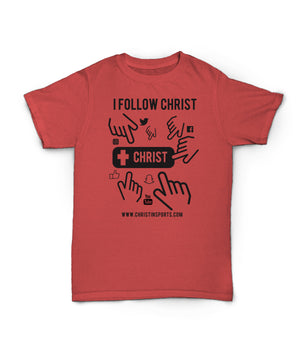 Follow Christ Tee
Every time I meet someone after a few minutes of conversation they tell me "follow me on...." Well this is certainly the new lingo and it is here to stay! While we are following whomever for promotions, product discounts, to be in the know, and for pure entertainment , let us not forget the main one we should follow!
 Jesus Christ
Make sure we follow Christ for things such as: blessings, favor, life, health, strength, food on table, and grace. Just to name a few!

Get your new "I Follow Christ" tee today and rock it with pride!