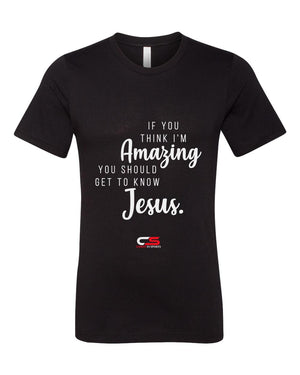 Jesus is Amazing Tee
We are His creations!
We have His DNA in us. If people feel that you or I are amazing wait until they get to know Jesus. Spend a little time with the Bible and it won't take long at all before you agree!
Jesus is truly Amazing!