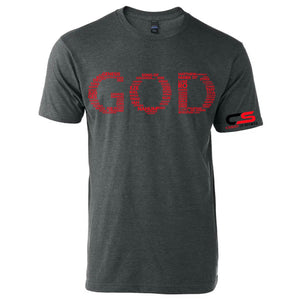 God In His Word Tee
I was once told the BIBLE stood for "Basic Instructions Before Leaving Earth!"
Now I know that is not what it stands for but it is a great reminder of where to seek the truth as we matriculate through life. 
The word "Bible" comes from a Greek word that means "books." 
Get into His books and get to know Him!