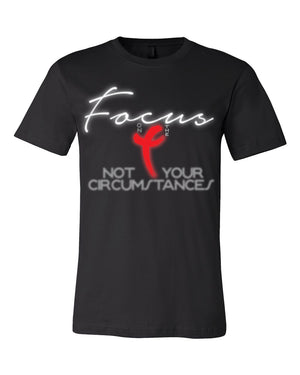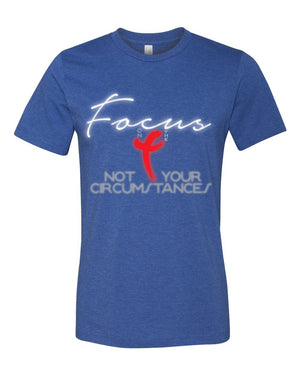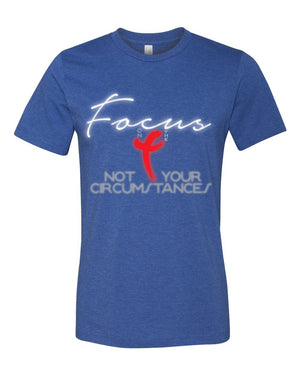 Focus on the Cross Tee
Focus on the Cross 
There is an old saying that states
 "what consumes your mind controls your life."
We all have different circumstances that occur in our life and make it difficult for us to see clearly. Often our vision is blurred and seem out of focus. 
To combat this we must change our focus to the Cross! To Christ, in which our strength lies. Continue daily to focus on the positives and blessings in your life to get through the storms in your life!
Stay focused! 
Remember, joy comes in the morning!